The 19st Internation Electronic Circuits Exhibition(SHENZHEN)-PCB&Electronic Assembly Industry
Exhibition: 2020 International Electronics Circuit Exhibition (SHENZHEN)
Exhibition Organizer:Hong Kong, 26 November 2020) Jointly organized by Hong Kong Printed Circuit Association (HKPCA) and China Printed Circuit Association (CPCA)
Subject:2020 International Electronics Circuit Exhibition (SHENZHEN) will be held on 2-4 December, showcasing the latest market trends and innovative technologies
Get inspired from the market specialists on 5G and other hot issues at the 15th Electronic Circuits World Convention (ECWC15) with the show.
Date: 2-4 December 2020
Address: Halls 1, 2 & 4 of Shenzhen Convention & Exhibition Center (Futian) in Shenzhen, China.
Booth NO.: 1L53
Exhibitor: JIEKAI INDUSTRIAL EQUIPMENT CO.,LTD(JKPUMPS)
JK's was invited to participate in the exhibition on December 2-4th;We sincerely invite you to come and visit.
JKPUMPS has more than 16 years of professional manufacturing of chemical pumps,filters and rectifier,application to PCB manufacturer&PCB plating,electroplating,water treatment and chemical transfer,etc.We have been trying to be the most innovative leaders in the pumps industries.In our factory every step of the production process is carefully supervise and checked,We design,assemble and test our products for dangerous liquids to assure the best quality to our customers.
100% quality,100% reliability,The most competitive price,your trustworthy supplier.
JK's will exhibit the latest products and technologies, and look forward to discussing and exchanging industry trends with the industry and exploring cooperation opportunities.
Our products are:Magnetic drive pump,centrifugal pump,vertical pump,horizontal self priming pump,diaphragm pump and filter housing,etc.
Because of the Covid-19, lots foreign customers can't visit,but we can face to face go live on.
The following is our company's exhibits: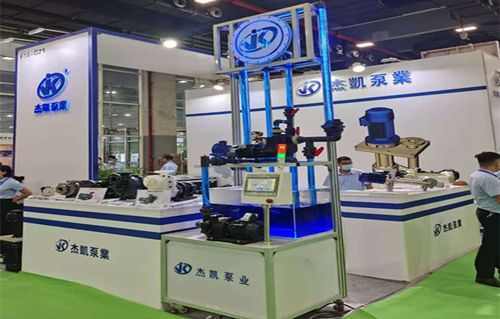 If you have any questions on its advantages or on the exclusive technology itself,please visit our website or contact us at:

www.jkpumpbiz.com
info@jkpumpbiz.com
Whatsapp:+86 13630021207 /+60192629168
Wechat:Pump6688
Previous: None